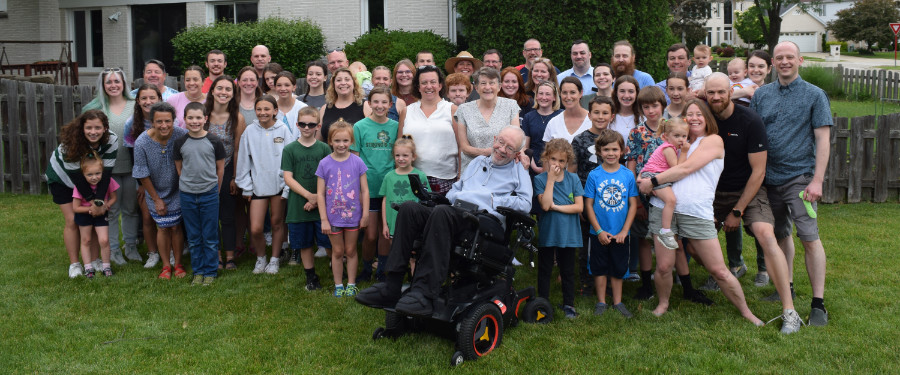 Jerry Dempsey and Anne Marie Donahue married on August 12, 1967 at St. Joseph Church in Wilmette, Illinois. Jerry and Anne Marie raised their family of 12 children in Wilmette, before Jerry's disease brought a move to a one-story ranch home in Des Plaines.
Jerry and Anne Marie's family is not small. With 12 children, they have 42 grandchildren, and one great-grandchild.
Moira and Steve McManus (Kaileigh, Darby, Taidgh, Aisling, Brenna, Niamh, Tressa, and Declan)
Tim and Noël Dempsey (Skye, Lillian, and Kayden)
Mark and Jean Dempsey (Emma, Kara, Hana, Peter, Maya, and Leia)
Liam and Michelle Dempsey (Kathryn and Charles)
Kyle and Mary Kate Dempsey (Killian*, Joseph, Maeve**, Jack, Eamon, Faith, Will – and Fiona in heaven)
Meaghan and Pat Cleaver (Siobhan, Seamus, Muireann, Radha, Beibhin, and Fergus)
Maire Dempsey (Fred the Dog)
Niall and Sandy Dempsey
Eóin and Liz Dempsey (Noirin, Cerise, Damien, Anne Marie, and Celine)
Conall and Beth Dempsey (Lachlan)
Kieran and Steph Dempsey (Brendan, Kaine, and Mackenzie)
Bridget and Mark Bjorkquist
* Killian and Catie Dempsey (Mason)
** Maeve and Sean Barry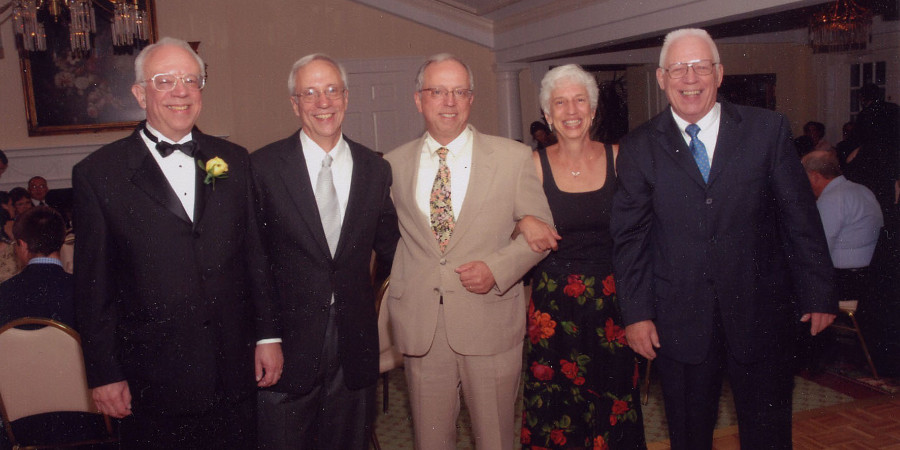 Jerry's Siblings
One of five children of Ed and Agnes (neé Bichl) Dempsey, Jerry was the second oldest. He grew up in Wilmette, only blocks from where he would raise his own family.
Ray and Phyllis Dempsey (Phyllis passed into eternal life in October 2015)
Kathy and Doug Karp (Kathy passed into eternal life in May 2022)
Stephen and Gay Russell-Dempsey
Peter and Pam Dempsey